Computer numerical control machining is playing a key role in numerous manufacturing industries such as defense, aerospace, electronics, automotive, and many others. It is getting popular every day due to its distinctive benefits. It can carry out different types of machining processes such as milling, turning, drilling, grinding, terminal positioning, winding, etc. These operations are performed to manufacture a high-precision, premium quality, and errorless product with excellent processing efficiency.
To achieve desired qualities in a product, it is mandatory to select accurate dimensions, appropriate material, tools, and other features as well. Material selection plays a vital role in successful part production. CNC machines are capable of processing a diversified range of materials such as metals, plastics, woods, and foams.
Due to the extensive variety of materials available, appropriate material selection can be decisive to rightfully execute a CNC operation. The material that you will select must possess all the necessary properties demanded by your customer. These properties may include strength, thermal stability, chemical resistance, hardness, rigidity, etc. Remember budget plays an important role in selecting the right material.
In this article, we will discuss different types of CNC machined materials, their characteristics, and their usage. Many factors have been elaborated that need to be focused on while selecting a material. After reading this article, you will be able to choose a winning CNC material for your project within your budget range.
Steps to Select Most Appropriate CNC Material
Appropriate CNC material selection is significant to get an outstanding end product. It involves three steps that are discussed as follows
Step#1. Define Your Product Requirements
This step deals with the properties that customers demand in their final product. These properties may include thermal stability, chemical resistance, hardness, rigidity as well as cost and surface finishes.
Step#2. Identify All the Qualified Materials
This step involves the identification of such materials that offer all the required properties at reasonable prices. This list may also include those materials that fulfill partial requirements.
Step#3. Finalize the Most Appropriate Material
In this final step, a final material will be selected that covers most of the properties needed in the final product and is cost-efficient.
As we have come to know the process of material selection. Now we have a look at, what material options do we have?
Materials That Can Be CNC Machined
If we talk about a material range that can be CNC machined then CNC machining can process almost any material you can think of. It offers a vast range of materials to obtain your essential characteristic in the final product.
Metals
There is a huge list to choose from such as aluminum, brass, titanium, steel, etc. But the most preferable will be the one that delivers the required product qualities.
Plastics
CNC machined plastics are also a great many options. For example, Acrylonitrile Butadiene Styrene (ABS), Nylon, Acrylic, Polycarbonate, etc.
Wood
Wood is comparatively used less and hardwood, plywood, softwood, etc. are amongst that are used routinely.
Foam
Foam finds numerous applications in different industries. Carving foam and rigid foam are predominantly used in CNC machining.
Properties and Usage of CNC Materials
Some key CNC machining materials, their properties, and usage are discussed below. This list contains materials from prominent metals to machining plastics.
Stainless Steel
Stainless steel is a group of ferrous alloys containing approximately a minimum of 11% chromium, less than 1.2% carbon, and other alloying materials. Which induces corrosion resistance and exceptional mechanical properties like high tensile strength, durability, temperature resistance, easy formability, and fabrication. These properties can be enhanced by adding other elements like molybdenum, niobium, nickel, etc.
Stainless steel is widely used in different industries for manufacturing numerous products. Its corrosion resistance and other mechanical properties satisfy the manufacturer's necessities wonderfully. Due to its wide spared use across many industries, it offers a variety of grades. Most grades are computable with CNC machining.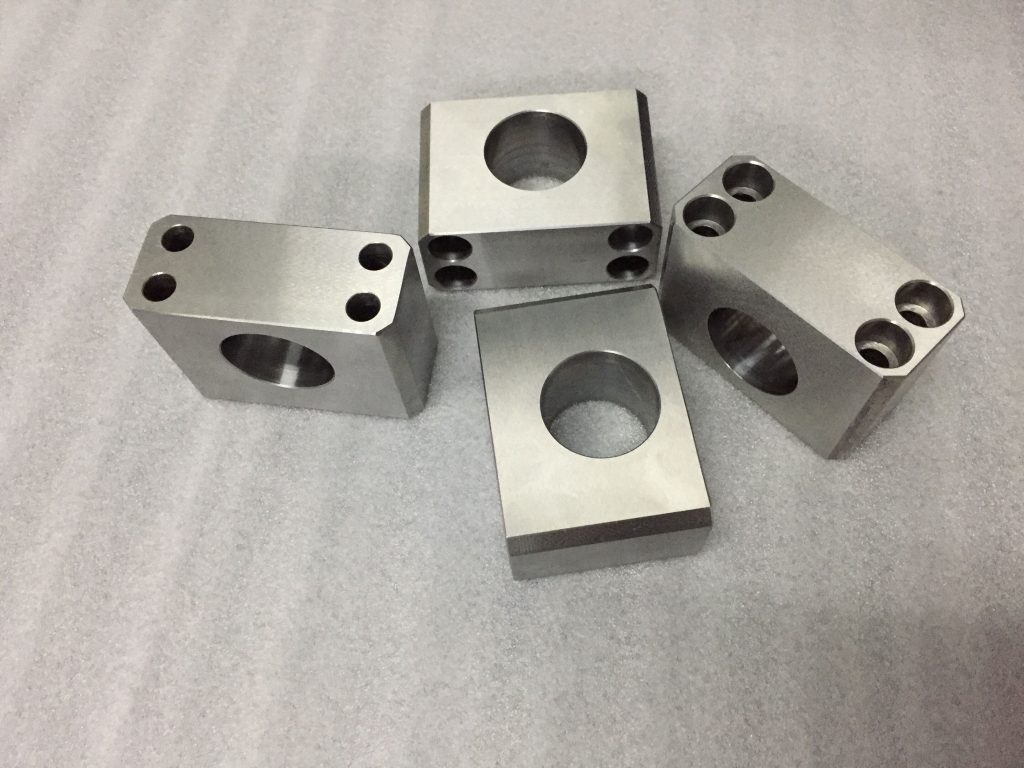 Common stainless steel grades are listed below
| | | | |
| --- | --- | --- | --- |
| Grades | Applications | Advantages | Disadvantages |
| 3 0 3 | Aerospace | Machinability | Slightly lower corrosion resistance |
| 316 L | Architecture | Corrosion resistance | High Price |
| 3 0 4 L | Medical devices | Corrosion | Low mechanical strength |
stainless steel machining
Aluminum
Aluminum is amongst the most widely used materials in precision machining. This is due to the reason that it has many physical properties that are desired in product manufacturing. These properties include lightweight, durability, malleability, corrosion-resistant, etc.
It offers an excellent strength-to-weight ratio and sheer variety that enables aluminum to react with other elements to form alloys. These alloys are also mostly acceptable for CNC machining projects. Defense, aerospace, automotive, and construction are the industries where aluminum finds its usage in abundance.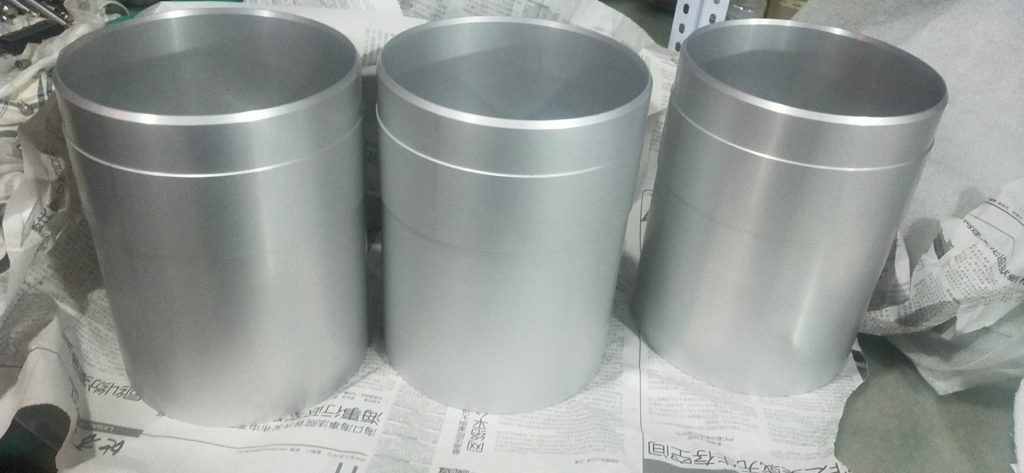 A list of commonly used aluminum grades is given below
| | | | |
| --- | --- | --- | --- |
| Grades | Applications | Advantages | Disadvantages |
| 7075 | Aerospace | Strength | Poor Veldability |
| 3003 | Food | Formability | Not heat treatable |
| 6061 | General fabrication | Versatility | Poor Veldability |
| 5052 | Marine | Corrosion resistance | |
aluminum property
Other Metals
Other than stainless steel and aluminum, there are other metal options to be used for CNC manufacturing. Each of these has its distinct properties, industry usage, advantages, and disadvantages. These are included brass, copper, titanium, zinc, etc. Which material will be utilized in a particular project, depends on demanded properties.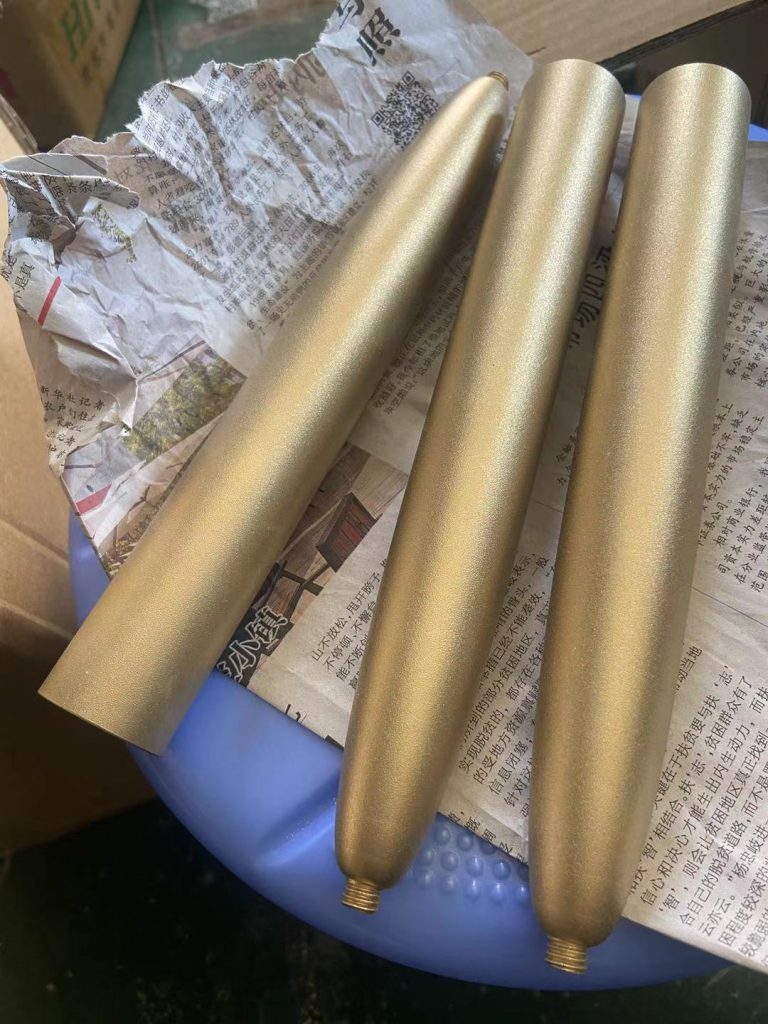 | | | | |
| --- | --- | --- | --- |
| Grades | Applications | Advantages | Disadvantages |
| Brass C36000 | Aerospace | Very high machinability | Medium strength and hardness |
| Titanium 6Al-4V | Aerospace | Strength-to-weight | High Price |
| Copper C101 | Electrical hardware | Thermal conductivity | Electrical surges |
metals machining
Plastics
CNC machined plastic products find their applications across various manufacturing sectors. CNC machines process plastic as efficiently as it does other materials. Modern plastic parts manufacturing offers faster production, cost-effectiveness, and other useful benefits.
Plastics also come in different variety of grades. Each grade has its distinct features. The selection of particular plastic materials is based on their properties and applications. Plastics are found well qualified for prototyping purposes.
| | | | |
| --- | --- | --- | --- |
| Grades | Applications | Advantages | Disadvantages |
| PTFE (Teflon) | Electrical components | Heat & chemical resistance | |
| ABS | Consumer products | Impact strength | Heat strength |
| POM (Delrin) | Mechanical parts | Machinability | Acid resistance |
plastics machining
Materials That Can Be Used in All the Conditions
Considering general mechanical properties and cost, few materials can be well-suited in all the conditions.
If we need high strength and superb machinability, then stainless steel would be a better choice. On the other hand, it is costly but yet being used extensively in numerous manufacturing sectors.
If good strength and hardness with very high machinability are demanded then aluminum can be selected. Another benefit of using aluminum is that it is comparatively cheaper.
Brass can also fulfill the requirements of excellent machinability but at a little higher price.
Factors to Consider While Selecting CNC Machining Material
Some factors need to be considered before selecting a suitable CNC machined material. The accurate selection is crucial to fabricate an optimal product. If these factors are taken into considerations before material selection then you will find a perfect material as per your product and cost-efficiency requirements. These factors are discussed below
Stress Load
First, you need to estimate the load stress of the product. Then choose the right material based on its stress-bearing capacity. A material may even break if extra stress load is applied than its bearing capacity.
Dimension Tolerance
Dimension tolerance is an important factor that can affect production badly if not taken into account properly. It can influence the workpiece, cutting methods and tools selection, etc.
Operating Temperature
Temperature miss calculations may result in workpiece deformation. CNC operations produce extreme heat. But the lower temperatures can also cause freezing of the parts and material in the machine. It is feasible maintaining a working temperature of about 1760F. Otherwise, stability will be lost above 2800C.
Material Cost
Cost plays a predominant role in martial selection. You need to select that material that fulfills your thermal stability, strength, chemical resistance, hardness, and rigidity requirements at the lowest possible price. But keep in mind, do not go for too cheap.
Conclusion
The accurate selection is crucial to fabricate an optimal product. Before you finalize your product, you need to follow the steps of the selection process and must consider all the factors affecting the successful selection.
One of the many benefits of CNC machining is that it offers a diversified material range. You can choose from metal, plastics, wood, and foam. But final material will be the one that fulfills your thermal stability, strength, chemical resistance, hardness, and rigidity requirements at the lowest possible price.
The best and simplest approach to select the most appropriate CNC machining material is to consult the master of this field like Shanghai Jinxi. We are a state-of-the-art CNC machining workshop in China. We've earned the trust of our more than 500 valuable customers globally. We have a very passionate team of seasoned designers, engineers, and technicians. They are ready to provide you high-precision and durable CNC machining services with excellent efficiency and accuracy.